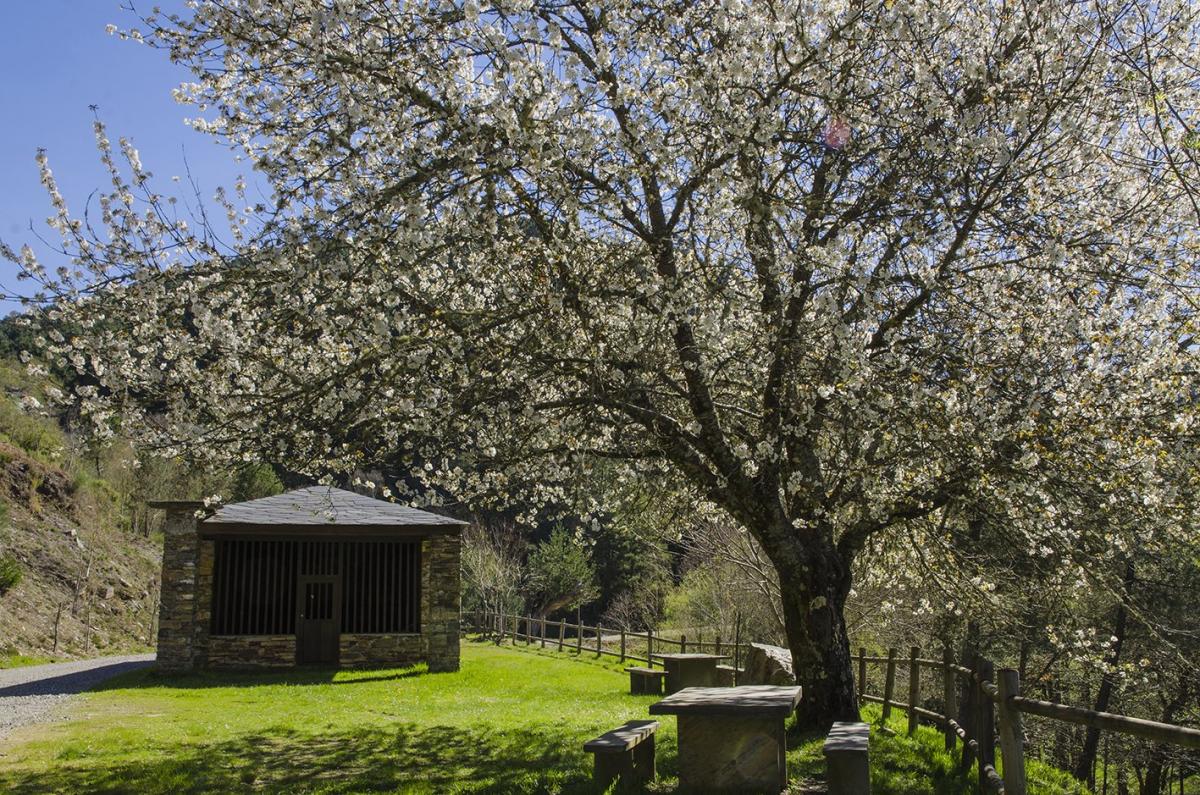 The recreation area of San Vitoiro is also the place of one of the most traditional and attractive "romerías" in the south of Lugo province in honour of Saint Vitoiro. This event takes place on the 27th of August.
San Vitoiro is in the parish of Saa and consists of the chapel, the area by the Lebrón stream, the spring and the viewing point.
It is an area of great natural beauty. The land around the water drops away in many places giving the area a picturesque scenery of little pools and water falls in the shade of the trees with the constant sound of falling water.
The viewing point can be reached by car or by foot up a short but almost vertical ascent which has been surfaced for cars. Once you arrive on top you can enjoy fantastic views of the figures created by the rocks in this area.