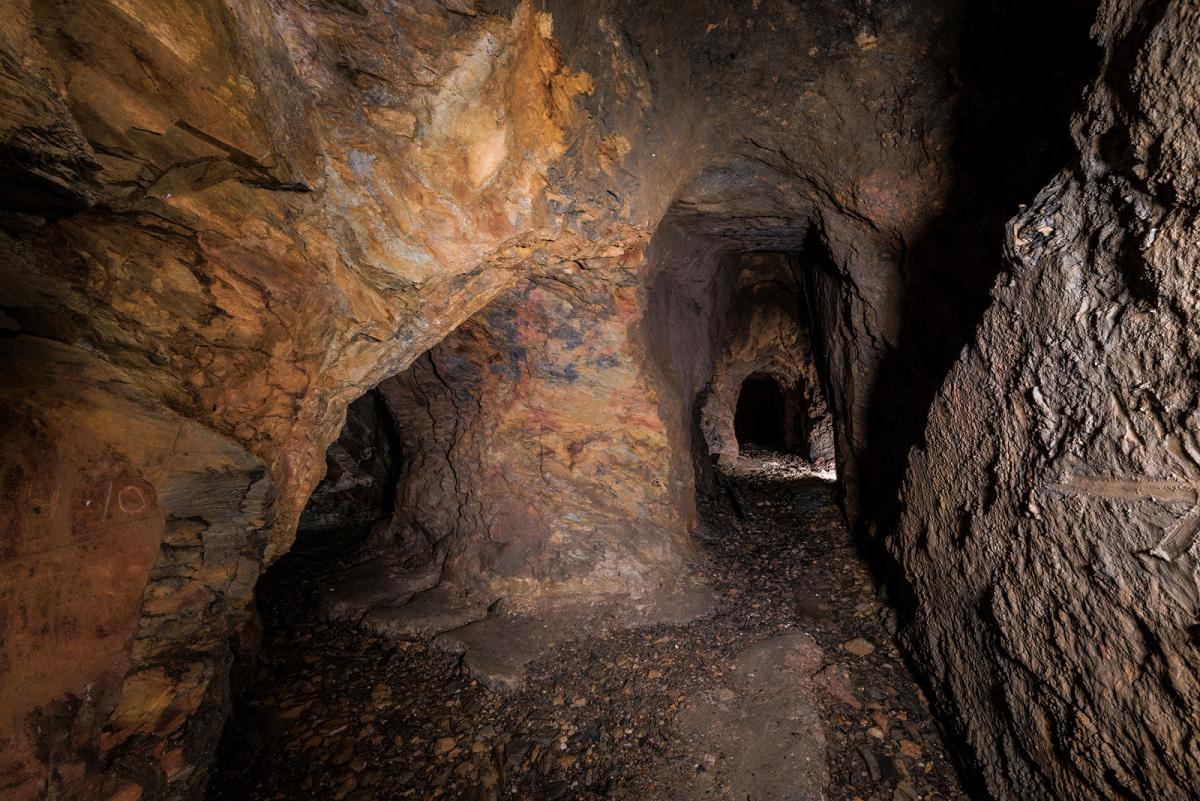 IRON MINING
Iron has been a mineral of great importance, used for making tools, utensils, weapons, etc... for many cultures and societies through out history. Its presence in the ground of our locality generated a dense network of mines.
In the province of Lugo and the north west of Spain the mines of "Formigueros" (in the parish of Visuna in O Courel area) and the ones of "Roques" (in the parish of Ferreiros in A Pobra do Brollon) are renowned for their quality and productivity. The beginning of their activity can be establish during Roman rule, though the time of maximum productivity took place from the beginning of the Medieval times until the end of the XIX century.
THE MINING HAMLET OF "A VENEIRA DE ROQUES"
Linked to the mineral deposit of "Roque" a settlement was established to house the miners, over time this settlement would become a rural hamlet, "A Veneira de Roques". This mineral deposit was exploited as an open air quarry (Buratos or Grail) and as underground mines (A Devesa, A Cortina, As Cabanas...). The miner carried out the work by hand, extracting the rock using picks, levers, wedges and mallets. The mines provided the blacksmiths of the area (Biduedo, Loureiro, Baldomir, Barxa do Lor, Penacova...) with ore to smelt. Smelting is the process of transforming the iron ore into iron bars known as ingots and at the same time extracting the impurities from the ore.
Download more information (PDF)